Everyone knows of China's lunar calendar. This is an opportunity to hear about China's solar calendar, its ancient roots and modern practice around remote regions of China from a distinguished speaker. The ancient Chinese mapped the movements of the sun to create 24 solar terms to guide their agriculture and their lives. They also reflect shifts in climate, agricultural production and other aspects of rural life.

Today they remain a major part of Chinese culture. Dominic's exploration went from the far north to the mountains of Guangxi, to the deserts of the Northwest and bustling megacities. He explored how this solar calendar is ingrained in Chinese culture and history and is actively practiced today.

In this talk, he shares stories and pictures of his epic journeys, showing how the solar calendar is celebrated in today's China.
Dominic Johnson-Hill is an artist and award-winning entrepreneur. He is from the United Kingdom and has lived in China since 1993. He is the creative director and founder of Beijing street-wear brand Plastered 8. Over the last few years, he has hosted a series of fabulous travel documentaries about obscure parts of China. He is also a TV personality in China and public speaker worldwide.

Members of the RGS, their guests and others are most welcome to attend this event, which is HK$150 for RGS Members and HK$200 for guests and others.
The Royal Geographical Society - Hong Kong wishes to express its thanks to
Hill Dickinson as Venue Sponsor of this talk.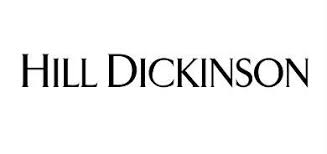 The opinions expressed at this event are those of the speaker and do not necessarily reflect those of the Royal Geographical Society - Hong Kong.
This event is going to be held within our understanding of the social distancing rules of the Government then prevailing. Social distancing regulations are to be observed at all times.