John's presentation shares information about jellyfish in general, their complex biology and ecology, jellyfish in Hong Kong, positive contributions to humans, stings and prevention, and what contributing citizen scientists and the Hong Kong Jellyfish Project have discovered about local species. Humans usually become aware of jellyfish when stung. This fear-based perception frequently overshadows their positive contributions to humans and to marine environments.

The Hong Kong Jellyfish Project was started to address the large gap in knowledge about jellyfish in Hong Kong waters. This project is looking at the presence, abundance, and distribution of local species around Hong Kong and looking to understand some of the effects of environmental conditions on jellyfish occurrences.

John Terenzini is from the USA and has a Master's Degree in Environmental Management from the University of Hong Kong. He has a long background in outdoor education and guiding in several countries around the world, having a fascination with all of nature's weird and wonderful creatures. His interest in jellyfish first started while sea kayak guiding in Alaska, seeing the seasonal ebbs and flows of species in the fjords. He is the founder of the Hong Kong Jellyfish Project.

Members of the RGS, their guests and others are most welcome to attend this event, which is HK$150 for RGS Members and HK$200 for guests and others.
The Royal Geographical Society - Hong Kong wishes to express its thanks to Hill Dickinson as Venue Sponsor of this talk.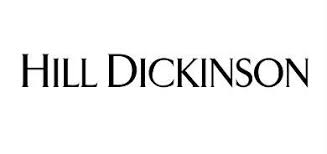 The opinions expressed at this event are those of the speaker and do not necessarily reflect those of the Royal Geographical Society - Hong Kong.

This event is going to be held within our understanding of the social distancing rules of the Government then prevailing. Social distancing regulations are to be observed at all times.